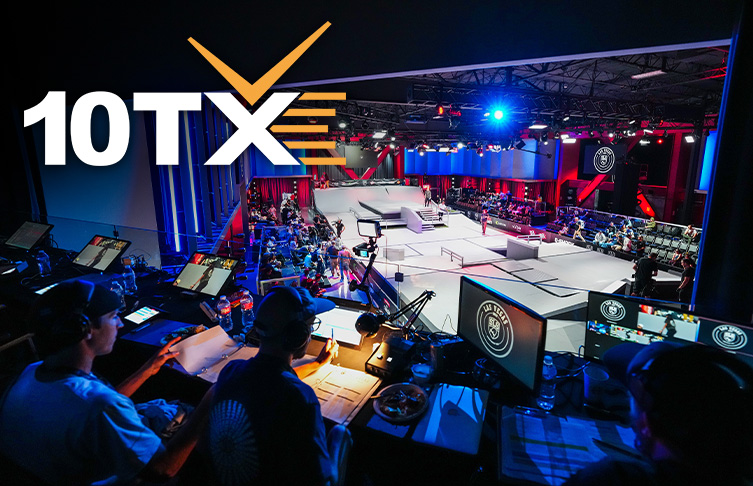 Nextologies LIMITED, leader in custom end-to-end broadcast video and streaming solutions, has built a reputation for creating the next generation of custom linear signal transport solutions, executed over IP via the company's own hardware, software and infrastructure. Now the company is using its solution set to serve the live event market as well with the launch of a new company: 10TX. By leveraging the Nextologies IP distribution solution, 10TX is offering live events the first-to-market solution delivers in several modalities, including satellite, fiber, and public internet, allowing event producers to evolve their workflows securely and to get more value out of their transmission budgets.
At the helm of 10TX is industry veteran Keith Valeri, who has spent the last 25 years delivering content all over the world. Seeing the advantages that Nextologies' solution could deliver to live event producers, Valeri and Nextologies CEO Sasha Zivanovic decided it was time to revolutionize the industry.
"The fact is, if you're willing to evolve, you can get more value out of every dollar you spend on distribution," says Valeri, 10TX CEO. "Nextologies' IP/digital transmission solution set allows us to deliver an unprecedented number of feeds, so you can send more footage from more angles and sources. Using the Nextologies hardware, we are able to encode and deliver programming into virtually any format, enabling additional takers in more locations. But just as important is that because we transmit in a variety of modalities, our clients are able to evolve their workflows and reap the benefits of IP transmission without risk."
"One of the key benefits we're able to offer 10TX clients is flexibility," says Sasha Zivanovic. "Because we're able to support the legacy traditional standards and the new non-standards that everyone seems to be moving to—FAST, for example—our clients have the freedom to evolve their own businesses in any way they choose. We can accommodate any kind of hardware within our system that meets broadcast standards, making it easier than ever for our clients to evolve, grow, and increase revenue."
Unlike other transmission solutions on the market, the 10TX solution is executed entirely on the Nextologies-owned network, worldwide data centers, and teleport collocations, using Nextologies-designed and manufactured technology for signal encoding, rather than contriving a solution out of many different 3rd party technologies. This ensures a more robust and reliable delivery at a lower cost. Another advantage, particularly valued by 10TX clients, is that the Nextologies delivery solution allows visibility of worldwide program signals. All feeds on the network can be monitored from anywhere, and engineering can remotely analyze the technical data for transport streams from origination to destination.
As CEO of a new company, Valeri is currently focused on building the organization's network, particularly established content providers, production companies, networks, and transmission providers who are looking for avenues to expand their signal delivery offerings.
10TX officially launched in March 2023 and is making its NAB Show debut this April. The company will be exhibiting as part of the Nextologies booth (W2959).
SHARE