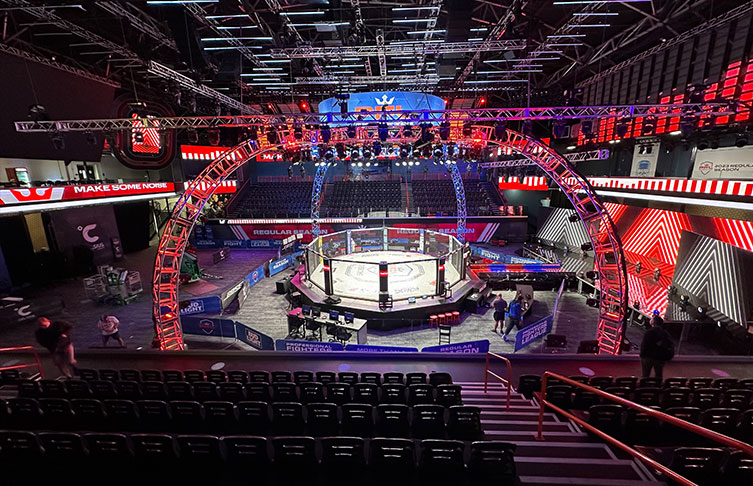 To expand its international exposure and fan base, the Professional Fighters League (PFL), the fastest growing and most innovative sports league in the world, has partnered with 10TX, a Nextologies company, for live event signal transport, empowering broadcasters and streamers all over the world to distribute PFL events, regardless of the format their platforms require. The collaboration was recognized by a panel of experts at the 2023 NAB Show as a Product of the Year for excellence in remote production.
PFL is a co-leader in the global MMA space with a focus on rapidly expanding its footprint with new audiences, a goal made a reality by partnering with 10TX, which leverages Nextologies' entire award-winning Headend in the Cloud (HITC) hardware and software infrastructure. Specifically impactful for PFL was the use of Nextologies' AVDS2 software.
AVDS2 is a software application that can act as an encoder, decoder, and/or transcoder, making it possible to take any signal in, process it, and output it in any required format. AVDS2 allows the delivery of a live signal to any taker in any format with no additional hardware, creating a competitive advantage by immediately expanding the potential market for a signal.
"Our new platform enables production to focus on content and not have to worry about the various delivery formats required by the licensed takers. This allows sales teams to monetize the various feeds and expand the distribution without adding prohibitive costs," says Keith Valeri, CEO 10TX.
"Staying ahead of tech that makes our engineering process run smoother has been a mantra since we started the PFL," says George Greenberg, executive producer, PFL. "10TX has been a major player for us, employing technology so we can deliver to a global audience with unparalleled reliability."
By partnering with 10TX, which leveraged AVDS2 on their behalf, PFL was able to expand their takers far beyond the traditional broadcast ones, making it possible for OTT and streaming takers to access their events as well and share them across a broader international audience.
SHARE