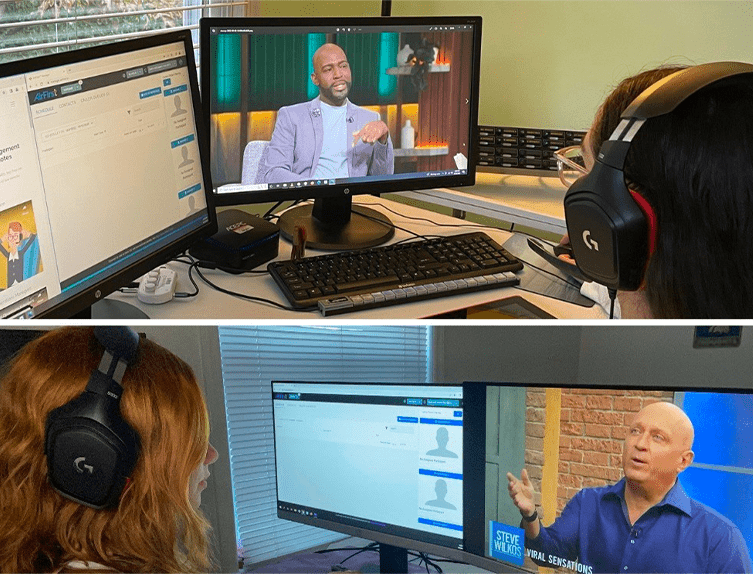 Nextologies LIMITED, leader in custom end-to-end broadcast video and streaming solutions, specializing in full-time video delivery to cable and streaming platforms, announced today that it is expanding its remote production division with the acquisition of the businesses of The Video Call Center, LLC (VCC). The acquisition was finalized on December 23, 2022, and the new division will retain the VCC brand and continue serving its entire client portfolio.
"When the pandemic forced many media companies into remote production, our partners called on us to create a solution as quickly as possible. Because at our core, Nextologies is a problem-solving company, that's exactly what we did. We built a solution, called NexToMeet, and it was being used in major productions within 30 days," says Sasha Zivanovic, CEO, Nextologies. "But what's exciting about VCC is that they've been enabling remote video feeds and production way before Covid. We're getting the chance to bring on this deep bench of experience in all aspects of remote production enablement and workflows and then inject it with a steroid shot of Nextologies engineering innovation."
In 2020, faced with their partners' urgent remote production needs, Nextologies developed NexToMeet, their browser- and mobile app-based remote production solution, an instant web/mobile to SDI video network that allowed them to execute numerous events, including UFC, XFL, WWE, NBA SpaceX, Top Rank Boxing and American Idol.
"Our NexToMeet solution was our first step into the remote workflow and production arena, but now that we've all seen the huge potential, we knew it was possible to do so much more. With the VCC acquisition, we are able to bring on a team that's deeply experienced in the entire remote interview process. And we're adding the VCC remote management plane, which has been vetted and refined over years of serving many happy high profile productions."
Former VCC CEO Larry Thaler, who will consult with Nextologies after the close, says, "I am incredibly proud of the VCC team, creating new categories in production services and SaaS, while servicing 70 major media companies and over 30,000 remotes. In order to grow, VCC needs to be part of a company with additional products and services, a larger, more global sales team, and greater engineering resources. Nextologies is exactly that kind of company."
"VCC and its extraordinary team have made great strides in creativity, customer service, and innovative products while amassing a global intellectual property portfolio," says Tom Wolzien, founder and chairman of VCC and parent Wolzien LLC, "but the businesses of smaller companies need the global operational and financial resources to grow, and it is exactly those resources that a dynamic company like Nextologies will bring."
In fact, as Nextologies takes the helm of VCC, the transaction is precisely the kind of growth the company's leadership was seeking. "We're growing quickly as a company, fueled by the engine of ingenuity at our core. VCC is just one opportunity where we can bring a developing company into our family and empower its growth with our innovative engineering and resources. We look forward to doing the same for other companies who are seeking a way to achieve their next level of development."
As part of the transaction, Nextologies is licensing the global patent portfolio amassed by VCC and held by its affiliate Video River Group LLC.
SHARE