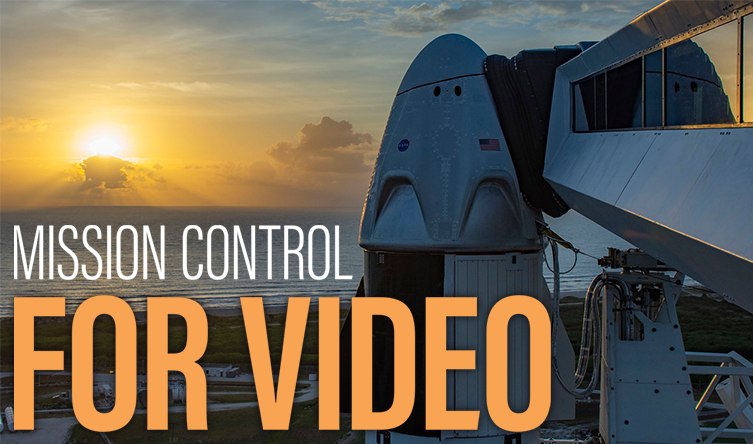 ARTICLE PUBLISHED IN
Feed Magazine - July issue
Nextologies provided low-latency video transport for the historic SpaceX launch broadcast. Now it wants to help bring broadcasters into the future
A lot of other companies trying to compete in the IP video space are one-trick ponies," says Sasha Zivanovic, CEO of Nextologies. "Maybe we have been able to expand, because of our passion - or maybe it's because we're Canadian."
Nextologies is a broadcast television specialty company working across just about every part of video transport, including IP delivery. It was originally spun out of Ethnic Channels Group, which licensed top television services from around the world for export. Getting multiple international channels distributed to a diverse audience forced the company to be an early adopter of IP technology, which resulted in the launch of a pioneering OTT platform, NEXTV, in 2007.
At that time, international channels on the NEXTV platform became curious about the technology Nextologies was developing around IP delivery and asked Zivanovic if the company could solve some of their video delivery problems. The result is a global clientele, including national broadcasters and the Associated Press, which Nextologies provides custom delivery solutions for globally.
Nextologies' success has been in part due its service-oriented, start-up mentality, which aggressively targets the pain points of its clients. The company now provides solutions across multiple verticals, including streaming platforms, encoding and decoding appliances and a variety of options for video transport.
"We don't want our customers to have to rely on multiple third-party vendors. If it's something they might buy at the NAB Show or IBC, we look at it and we do it better," says Zivanovic. Recently, Nextologies contributed to the broadcast of the historic SpaceX Dragon launch in May, watched by millions via Discovery.
Nextologies partnered with mobile broadcasting company PSSI Global Services to provide live video connectivity for the prelaunch show (or shows, since the first launch attempt was scrubbed 16 minutes before lift-off). The challenge was that talent, including Katy Perry, MythBusters' Adam Savage, former astronaut Mike Massimino and NASA engineer-turned-YouTuber Mark Rober, as well as several dozen producers and stakeholders, were forced by Covid-19 distancing to work from their homes.
WE HAVE

LIFT-OFF
Nextologies contributed to the broadcast of the SpaceX Dragon launch in May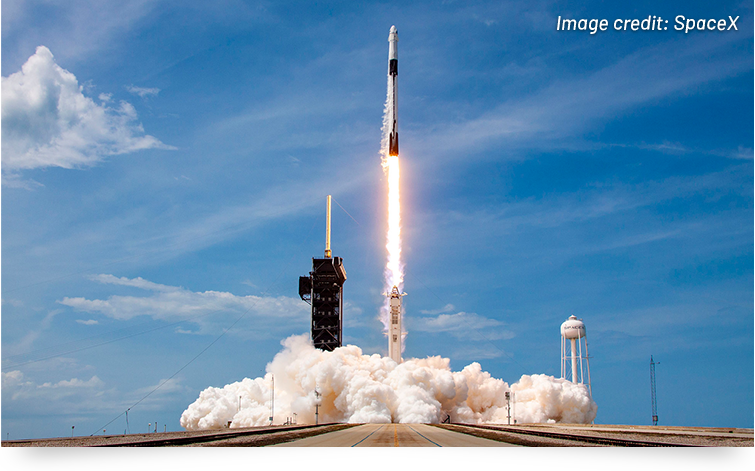 The production team needed to get the programme feed in the highest quality and lowest latency to producers and talent across the US. Nextologies' NXT-16 technology was deployed at the production studio in Burbank and a combination of NXT-4 and NXT-Lite devices were sent to producers and talent working from home.

WE'VE BROUGHT THE INTERNET OF THINGS TO BROADCAST TELEVISION

When plugged into an HDMI port, the mini set-top box technology instantly broadcast the production feed with no local tweaking or adjustments required. Producers were able to watch the real production feed faster than it went to air, with some producers receiving a multiviewer feed so they could assist in the production. Even those without the actual appliance could view multiple camera feeds via a custom web portal.
The producers also needed to operate cameras remotely to enable the live performances and commentaries. But setting up the correct IP routing for a PTZ camera is not in the job description of talent preparing to do an international live broadcast. So Nextologies used NXT-4 appliances at the talents' homes, not only to encode and decode the live video, but to receive the signal for operating the camera.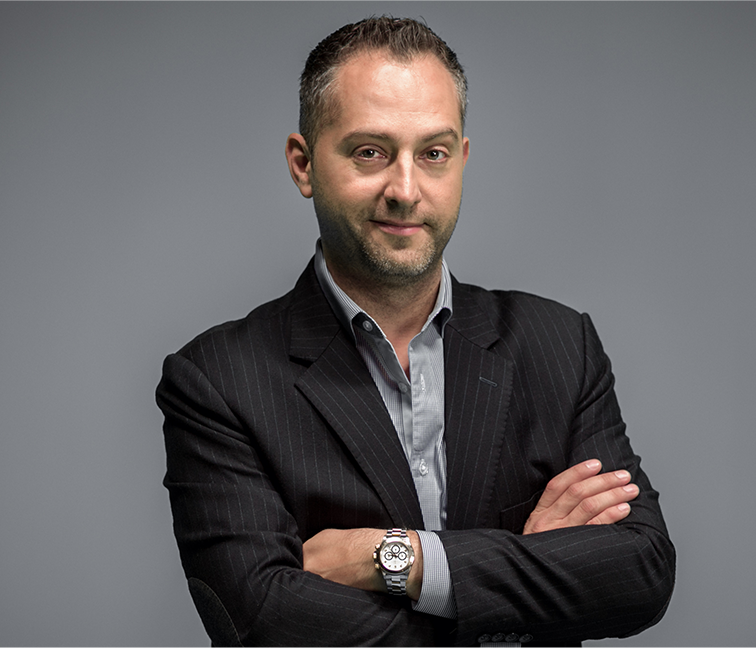 STREAM ON
Sasha Zivanovic
(pictured left) is the
CEO of Nextologies
"Normally that would have required them to bring in more hardware and another vendor. They went with us because of our creative thinking, and theease of use and our support."
With over a thousand of its devices deployed globally, the company is rapidly developing new services. Recently, Nextologies provided a company with a video conferencing system when it was decided Zoom wasn't secure enough. Zivanovic adds: "We don't have to depend on any of the big cloud services, because we have a massive, global infrastructure, most of which is built by us for us and our customers. We've brought the internet of things to broadcast television."
With the Covid-19 crisis forcing broadcasters and content owners to move more quickly to remote and IP-based systems, Nextologies has had a flood of inquiries. "What companies are being forced to try right now, we've been doing for over a decade," concludes Zivanovic.
SHARE